Update for the week of January 24, 2023
Acolyte is coming to town! Join us February 15th & 16th for a hands-on introduction to this extraordinary line and their exceptionally dedicated, service-oriented team.
Our newest architectural brand is abound with interior and exterior lighting solutions you'll love, and they're coming to the Bay Area to present their line of budget-friendly performance LED lighting to extraordinary teams like yours. They'll also be showing off their latest releases and a hands-on first look at an innovative new set of offerings currently in the works.
We're hosting private meetings with design professionals, contractors and distributors at Archetype's studio on 2/15, and we'll be touring the Bay Area with Acolyte on 2/16. Read on to learn about Acolyte, what you can expect during this visit and how to reserve a time to meet with them while they're in town.
About Acolyte
Acolyte is American architectural lighting manufacturer that offers an extensive line of LED solutions for just about any application you can imagine. Their fixtures are competitively priced without compromising quality or performance. Their strict quality control measures mean you can expect color accuracy, consistent CCT's and smooth transitions across the line. You can't go wrong, and we can't wait to show you what we mean in real life!
Acolyte is perhaps best known for their RibbonLyte series of LED tape lighting that can be figured in numerous different ways to achieve the exact color, temperature and requirements needed for your project. Standouts from the RibbonLyte series include fully addressable RGBW tapes, a diode-free tunable white option and flexible tapes that can be bent up to 90 degrees.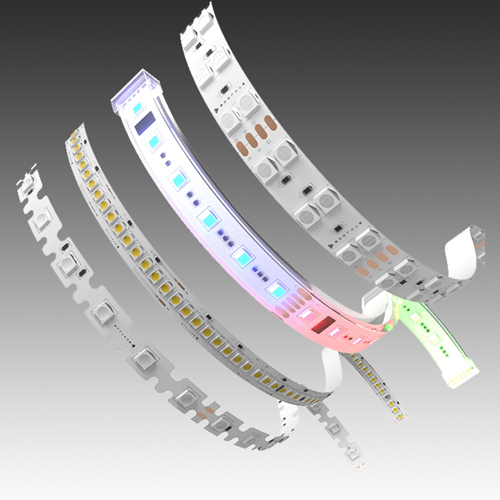 Your Lighting, Your Way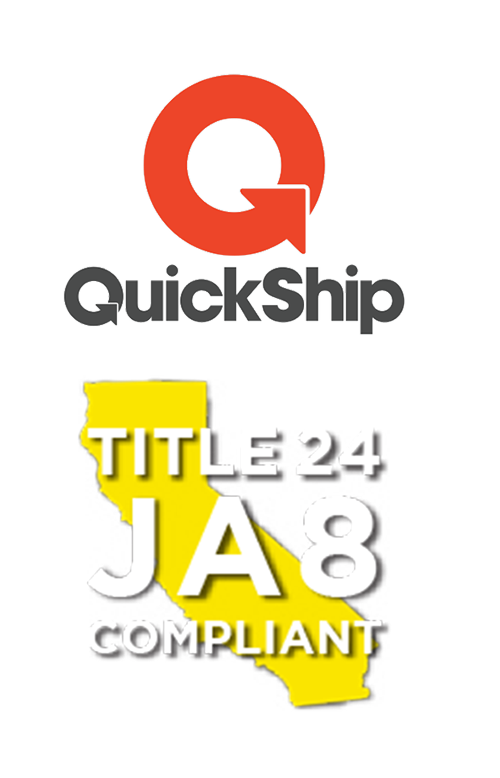 Acolyte doesn't just make incredible lighting tools–they make it easy on the designers, contractors and distributors who rely on these tools by providing excellent, fast service and accounting for other practical and logistical considerations like cost and lead time. Northern California design professionals will love their diverse array of Title 24 JA8-compliant lighting solutions for residential construction projects.
During Acolyte's upcoming visit, we'll address factors like their QuickShip & Rapid Ribbon programs, and we'll have samples from their line of JA8-compliant options on hand to demo.
See The Latest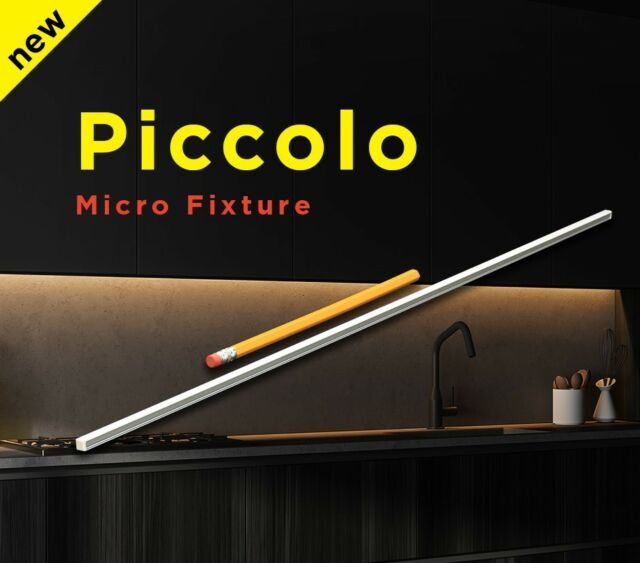 Acolyte just released a brand new unbelievably discrete JA8-compliant micro fixture. The Piccolo measures just 0.23 in. (5.91 mm) high and 0.2 in. (5 mm) wide. It can be surface-mounted, recessed or built into millwork, narrow slats and other tights spots.
During their upcoming visit, you'll have the opportunity to see, experience and touch this tiny wonder.
Your meeting with Acolyte will include a live demo of the new fixture, and you'll also get to see and feel a fixture from their soon-to-be-released "Scroll" series of customizable pendants that can be ordered in just about any shape and size you can imagine.
See Acolyte in the Bay (2/15 & 2/16)
Local Architects, lighting designers, landscape design professionals, contractors, interior designers and distributors are all invited to reserve a time for a private presentation and product demo during Acolyte's upcoming visit.
On 2/15, we're hosting trade professionals for private presentations at Archetype's studio in San Francisco's Design District. Those who book a studio visit with have the added benefit of seeing our studio decked out for our ongoing Graypants pop-up exhibit.
Can't make it to our studio? We would be THRILLED to visit you and your team at your Bay Area office. We're touring the Bay Area on 2/16. Use the link below to let us know what time and type of appointment is most compatible with your team's availability.
Explore Acolyte
There's so much to this line, and we plan to cover a lot of ground during our meetings! Until then, please feel free to take a look at their brochures. If you see something you love for a project in Northern California or Hawaii, contact us: info@archetypelight.com.
About Archetype
Archetype Lighting is a San Francisco-based manufacturers representative that connects Northern California and Hawaii's professional trade communities with extraordinary lighting brands from around the globe. See our line card for a list of our world-class brands.
Our Studio
Should you choose to schedule an Acolyte meeting and product demo at Archetype's Design District SF studio, you're in for a treat! Our studio is an excellent place to experience extraordinary light. We have conference and meeting areas, plus 1,800 square feet of open gallery space where you'll currently find fixtures by Graypants & No. 8 Lighting on display. It's an excellent place to see, discuss and experience lighting of all kinds.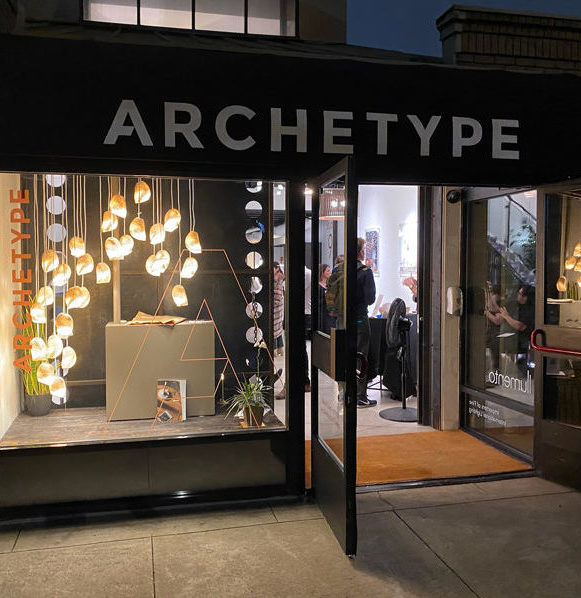 We're conveniently located in the Vermont Center in San Francisco's Design District. Parking is easy, abundant and free to visitors, and our studio is near major freeway exits.