Update for the week of March 13, 2023
Boyd Lighting's new, nature-inspired collection will have you ooh-ing and ahhh-ing. Learn more about Lily below, and experience it in person at our Extraordinary Elegance launch party on March 30th. 4/3 Update: Lily is on display at the Archetype studio now, and we're offering tours of the pop-up on an appointment basis. Learn More.
Boyd Lighting just launched a brand new pendant series, and we're already head over heels for it. Meet Lily. ⁠
⁠
Designer Jake Oliveira drew inspiration from lilies of the valley with their "floating" buds dangling from delicate stems. Lily pendants bear opal glass "flowers" that descend from brass "pods." The white opal glass is illuminated from within, delivering a cascading effect.⁠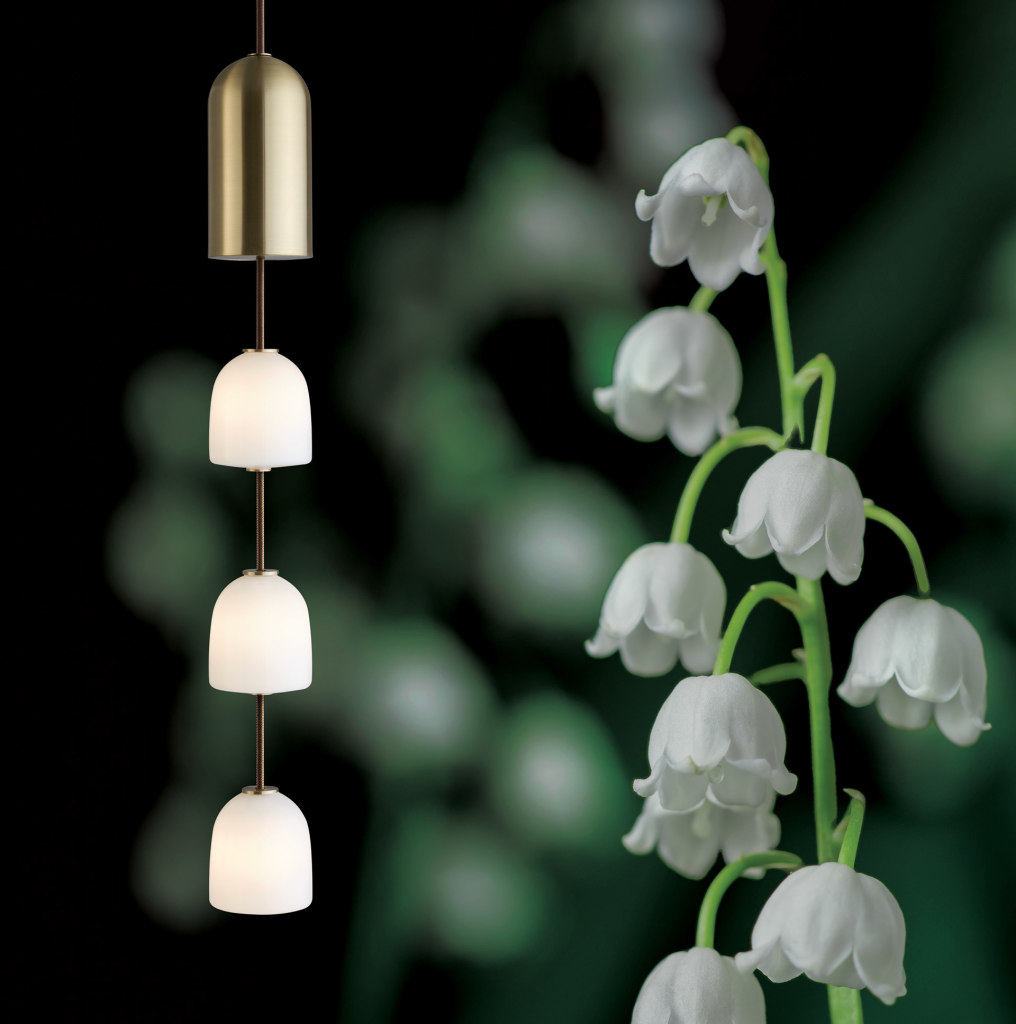 The results are a versatile and fun balance of sculptural and delicate. Lily is available as a single-strand pendant, a five-strand pendant or a nine-strand pendant. Modifications to fill large-volume spaces are definitely encouraged, and we can't wait to see what you dream up with the extraordinary team at Boyd!
Perfect for high-end retail, restaurants, lounges and hospitality design projects: An exceptionally gorgeous choice for lobbies. Endless possibilities here. Contact Archetype to bring Lily to your Northern California projects.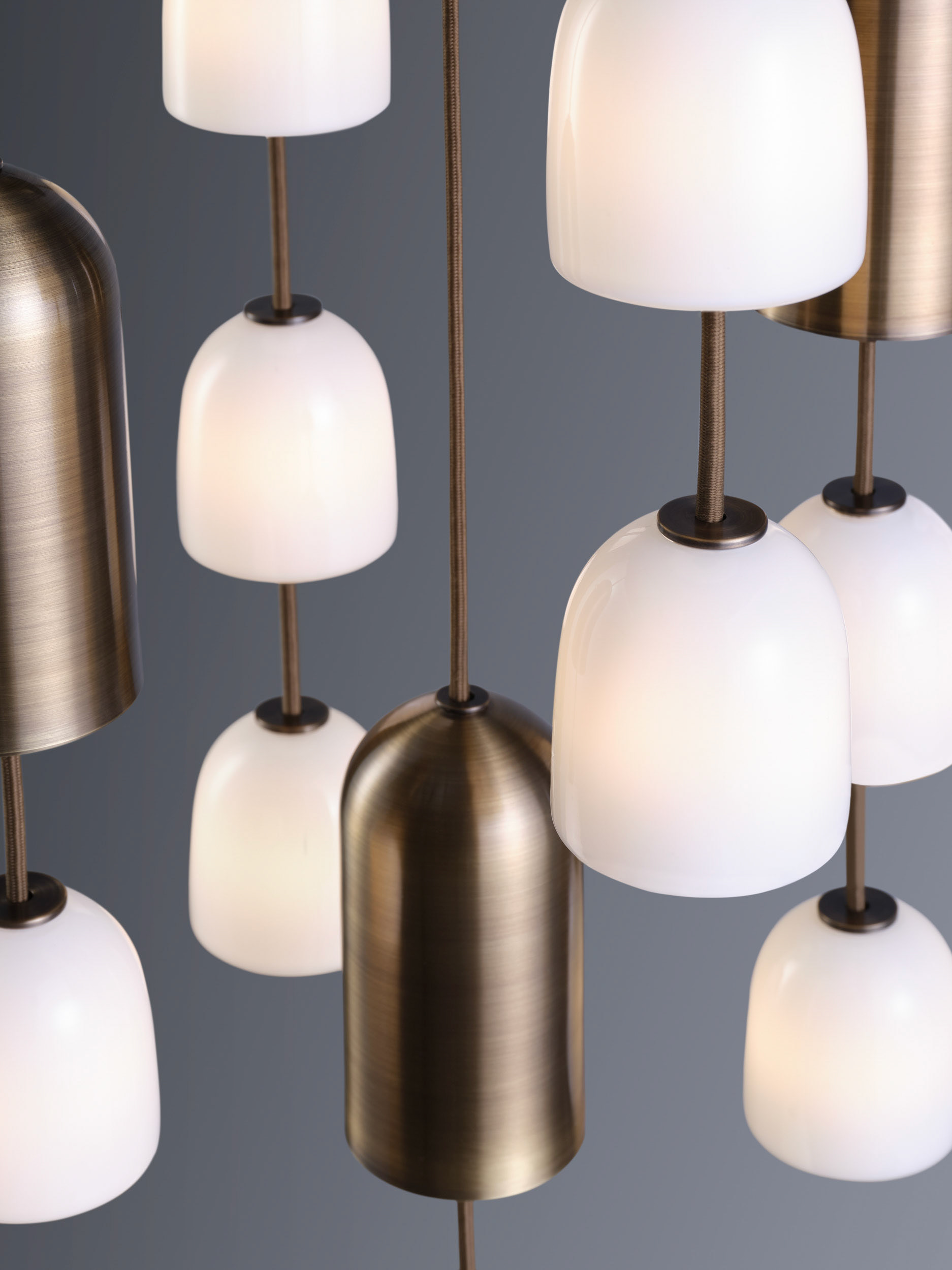 See Lily First
This Boyd series really is brand new. Boyd unveiled it at LEDucation in NYC on March 7th. If you didn't make it out to Manhattan to see it, we've got you covered! Lily will make its West Coast debut at the Archetype Lighting studio in San Francisco's Design District on March 30th. Attend the party to celebrate the launch of our new 'Extraordinary Elegance' pop-up, which features luxury lighting by Boyd and ONE A.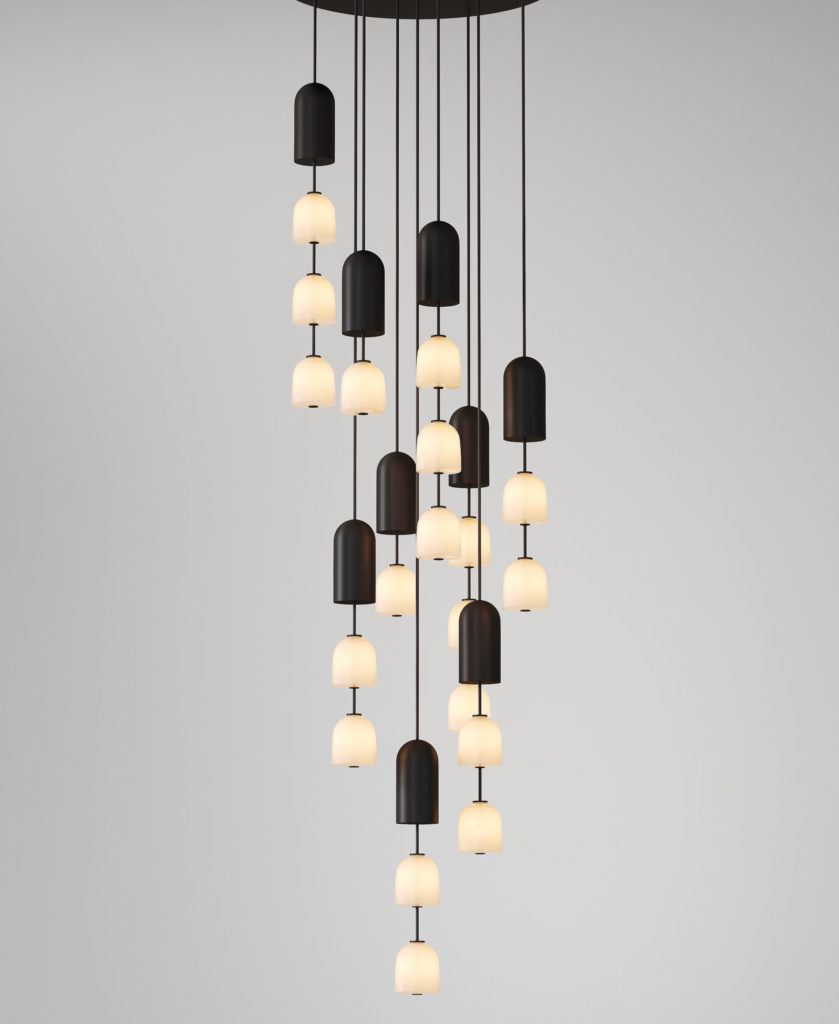 At the party, you'll have the opportunity to meet the extraordinary Boyd Lighting team, and you'll get to meet Jake Oliveira, the incredible designer behind Lily and other amazing Boyd series that will be featured in the pop-up like Spire and Duet.
More New Boyd Lighting Releases Featured In the Pop-Up
Lily isn't the only stunning new Boyd Lighting release that will be on display at the Archetype Lighting studio. When you attend our launch party on March 30th, you'll also see pieces from the these recently launched Boyd collections: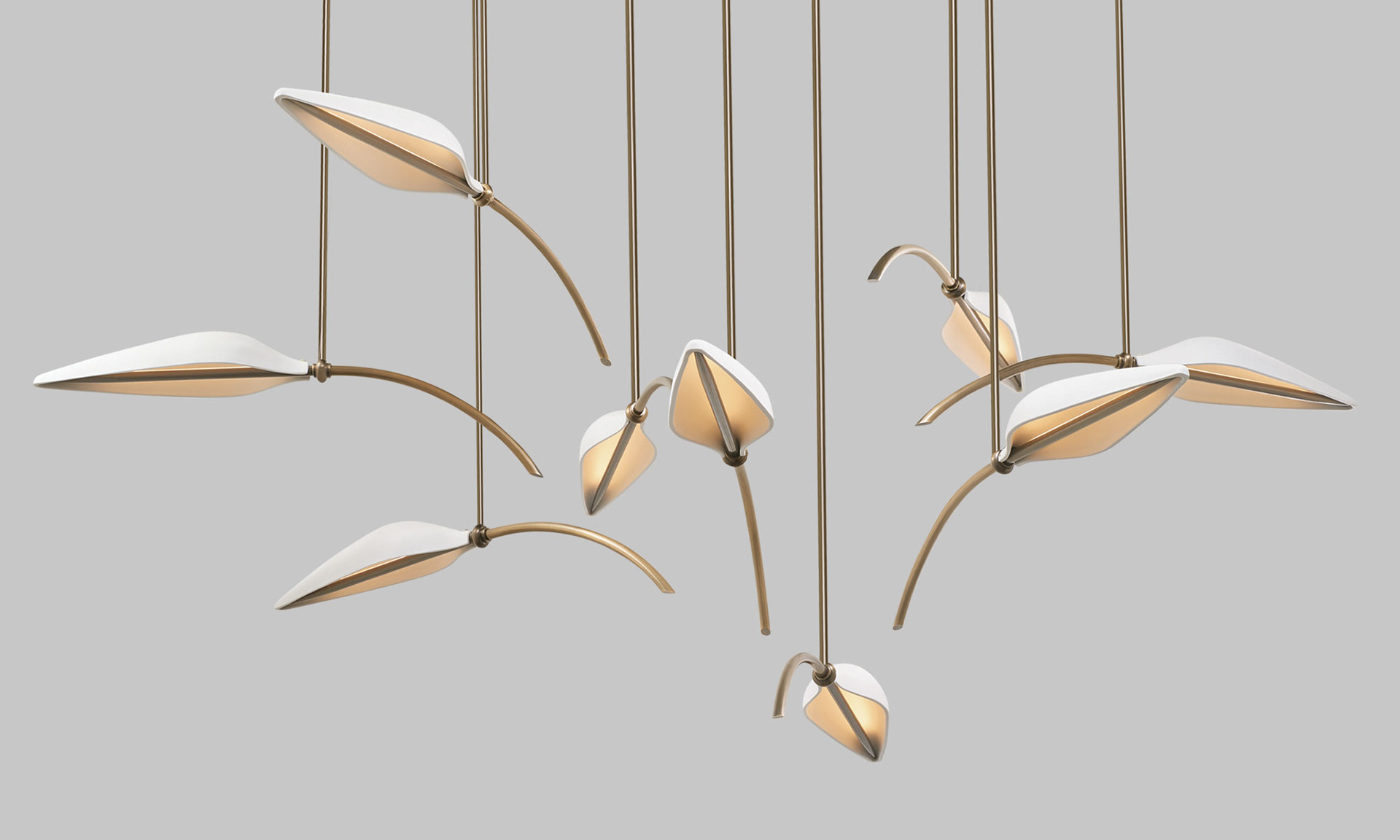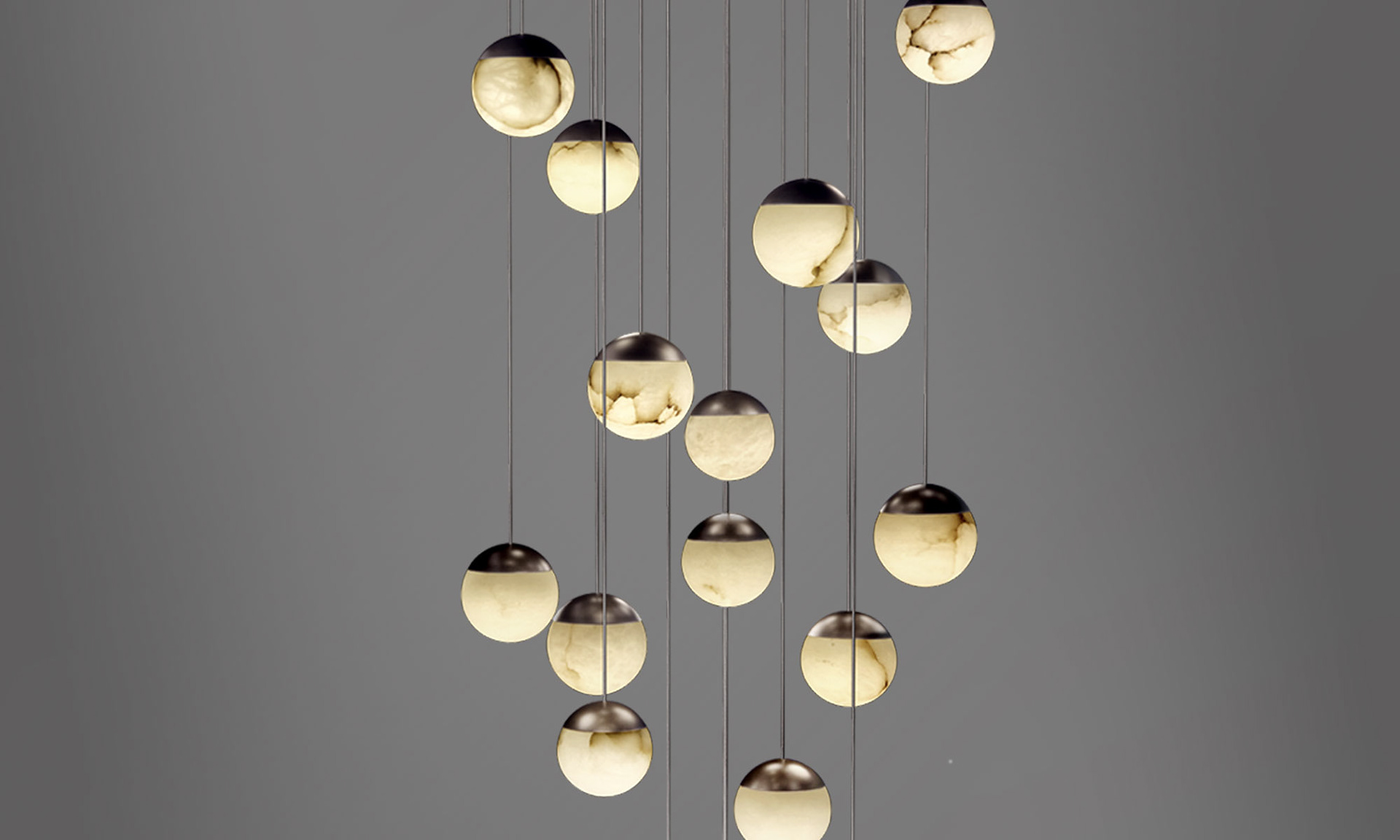 Love these new Boyd releases? Contact Archetype to bring them to extraordinary Northern California spaces: info@archetypelighting.com.
More About Boyd
Boyd Lighting is a fourth-generation company dedicated to creating uncompromisingly beautiful, artisan-made lighting. Their story began right here in San Francisco in 1921, and they remain committed to unparalleled craftsmanship, timeliness design and extraordinary quality to this day. Learn more.
More About the Party, the Pop-Up and the Venue
All told, we'll have 18 extraordinary Boyd Lighting wall-mounted and suspended fixtures on display at our studio. You can catch a glimpse of several additional Boyd Lighting collections that will be installed for the pop-up here.
We've paired Boyd's exquisite decorative display with ultra-chic architectural fixtures by Danish luxury lighting manufacturer One A. It's a match made in heaven, and an absolute must-see for design professionals who appreciate the finer things. More about One A.
Join us to kick-off the new show with refreshments, great company and an exclusive first look at this limited-time-only exhibit. More About the Party
The party takes place at the Archetype Lighting studio in San Francisco's Design District. The studio features a spacious gallery specifically designed to be the perfect canvas for pop-up exhibits. Parking is easy and abundant, and the location is convenient. More About Archetype's Studio.
Though we're normally "to the trade," from time-to-time, we invite the greater community of design-loving Bay Area locals to join us for special events like our March 30th party. Don't miss this opportunity to experience pure elegance at the Archetype studio!
About Archetype
Archetype Lighting is a San Francisco-based manufacturers representative that connects Northern California and Hawaii's professional trade communities with extraordinary lighting brands from around the globe. See our line card for a list of our world-class brands.