Update for the week of February 28, 2023
Extraordinary Elegance: Join us on March 30th to celebrate the debut of a unique pop-up show showcasing the latest & greatest creations by two iconic brands: Boyd Lighting and ONE A. 4/3 Update: Extraordinary Elegance is on display now. Trade professionals are invited to join us for a private tour of this limited-time-only pop-up experience. Schedule A Visit
100+ Years of Extraordinary Light
We're thrilled that Boyd Lighting, a family-run San Francisco legacy of exquisitely crafted luxury luminaires, will be joining us to unveil an exclusive new pop-up exhibit at Archetype's studio in San Francisco's design district.
The installation features some of Boyd's most iconic and timeless modern releases, including fixtures from their most recent collections, plus Boyd's brand new, just-launched Lily series will be making its West Coast debut during our March 30th launch event.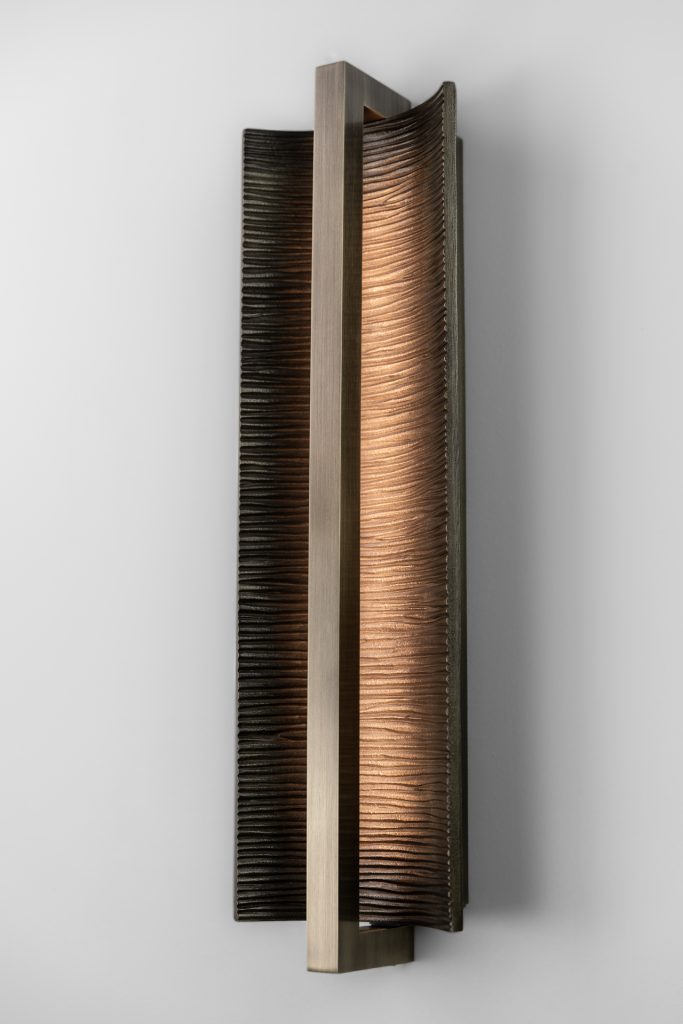 We've paired Boyd's exquisite decorative display with ultra-chic architectural fixtures by Danish luxury lighting manufacturer One A. It's a match made in heaven, and an absolute must-see for design professionals who appreciate the finer things.
Join us to kick-off the new show with refreshments, great company and an exclusive first look at this limited-time-only exhibit. Meet the minds behind this San Francisco legacy of extraordinary design, unparalleled craftsmanship and timelessly beautiful lighting. At the party, you'll mingle with Boyd's leadership, including Schuyler Sweet, the creative visionary behind some of our favorite series like Branch, Axis and the new Eclipse illuminated mirror. Plus, Boyd is bring along two award-winning design collaborators: Doyle Crosby and Jake Oliveira. We can't wait to introduce you to them all! RSVP here.
Who's Invited
Archetype Lighting helps Northern California & Hawaii's trade professionals bring extraordinary lighting, furniture and decor to their projects. We represent Boyd in Northern California and ONE A in both Northern California and Hawaii–so any and all Northern California or Hawaii-based trade professionals who love extraordinary, timelessly beautiful lighting are encouraged to attend the party.
The party is also an excellent opportunity for commercial and hospitality building/facilities managers, developers and owners to connect with this extraordinary brand in the company of local architects, interior designers, lighting designers and other trade professionals who specialize in creating and transforming extraordinary environments. Homeowners interested in luxury lighting and general fans of luxury, handcrafted luminaires are invited to join us for the launch event as well!
More About Boyd
Boyd Lighting is a fourth-generation company dedicated to creating uncompromisingly beautiful, artisan-made lighting.
Founded in San Francisco in 1921, Boyd has spent the last century building a legacy of honest, enduring design. With premium materials and a made-to-order ethos, Boyd's lighting is built by craftspeople who care about every detail, using time-honored techniques to cut, solder, turn and hand produce every piece so that each one bears the loyal imprint of its maker.
Their name is synonymous with quality, timeless sophistication and beauty. Don't miss the chance to celebrate this incredible brand's 100+ years of dedication to extraordinary light.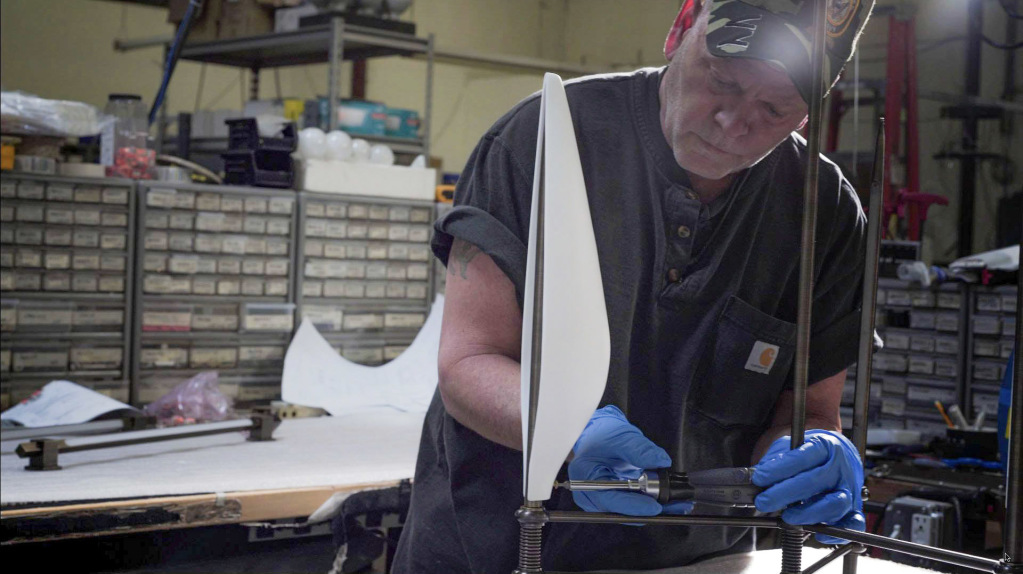 Glimpses of Some of the Boyd Collections On Display
The Boyd installation will feature exquisite fixtures from the collections represented below, plus a few additional series not shown here, including a just-launched, extraordinarily exquisite new release that will be making its West Coast debut at our March 30th party. Prepare to be amazed!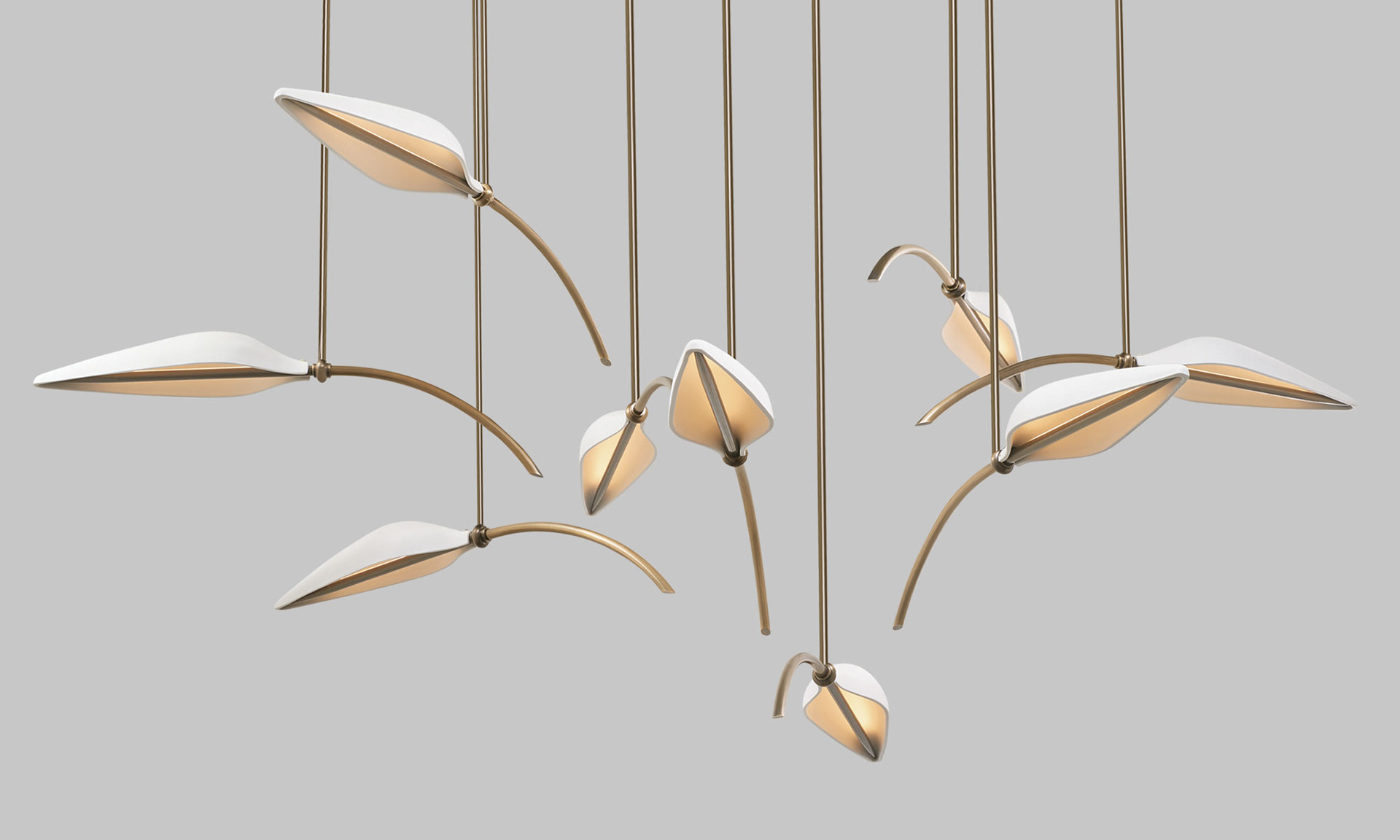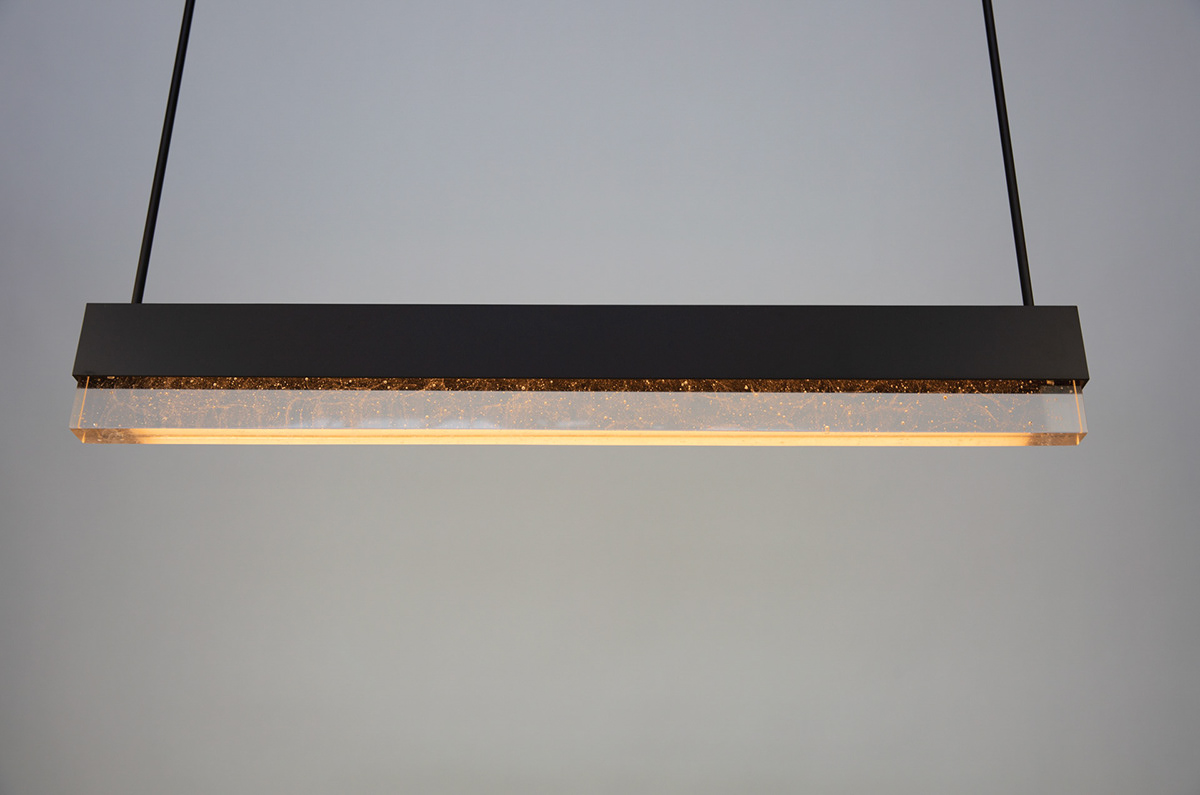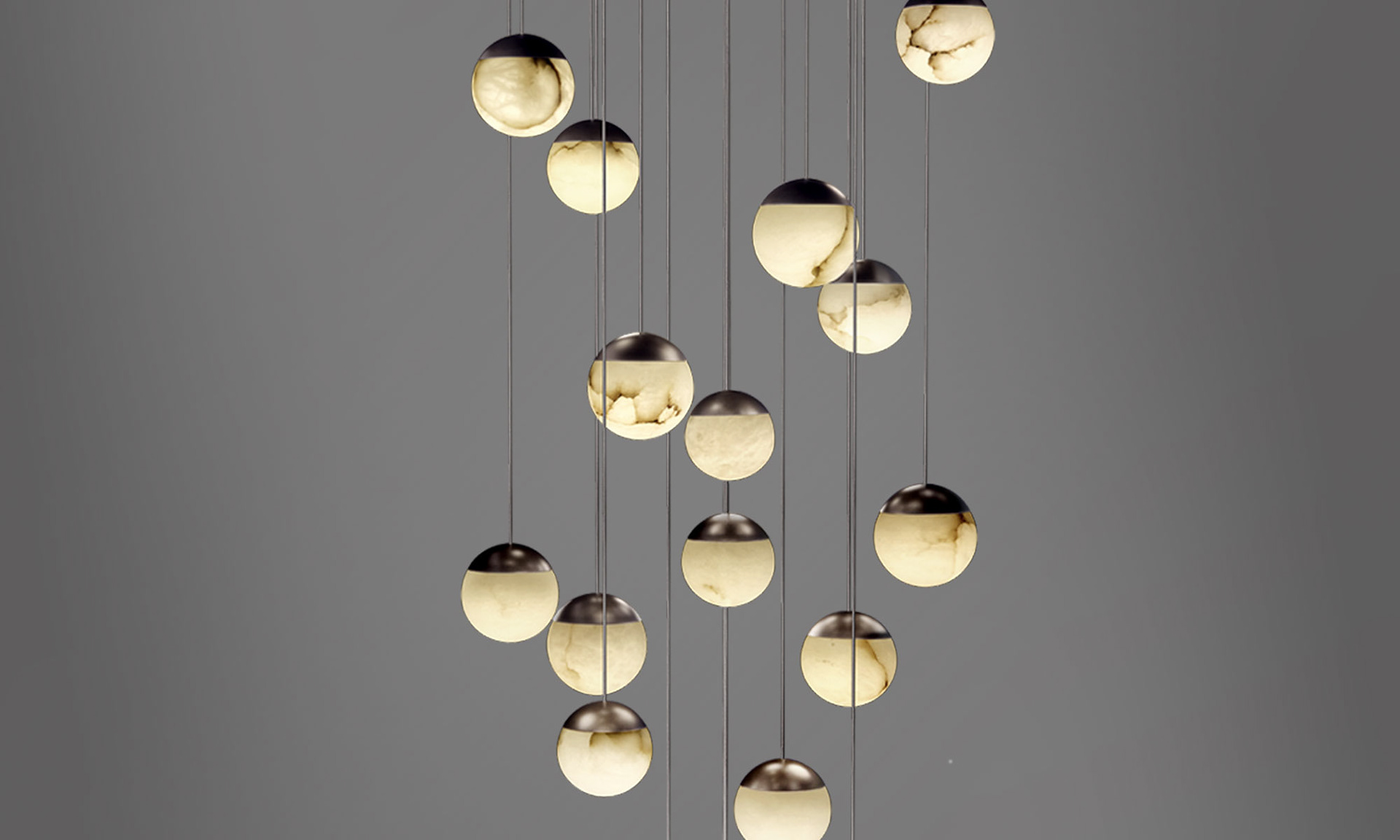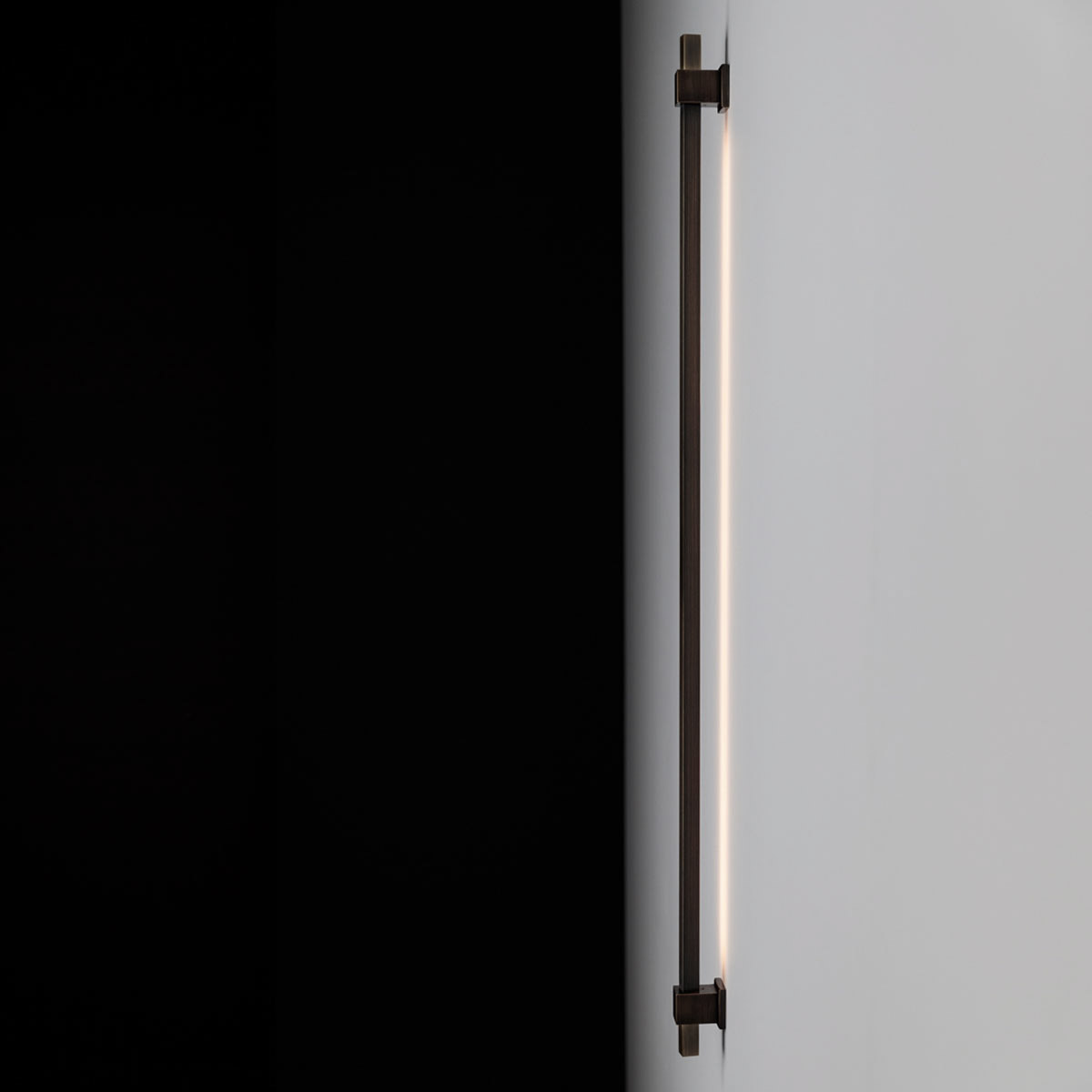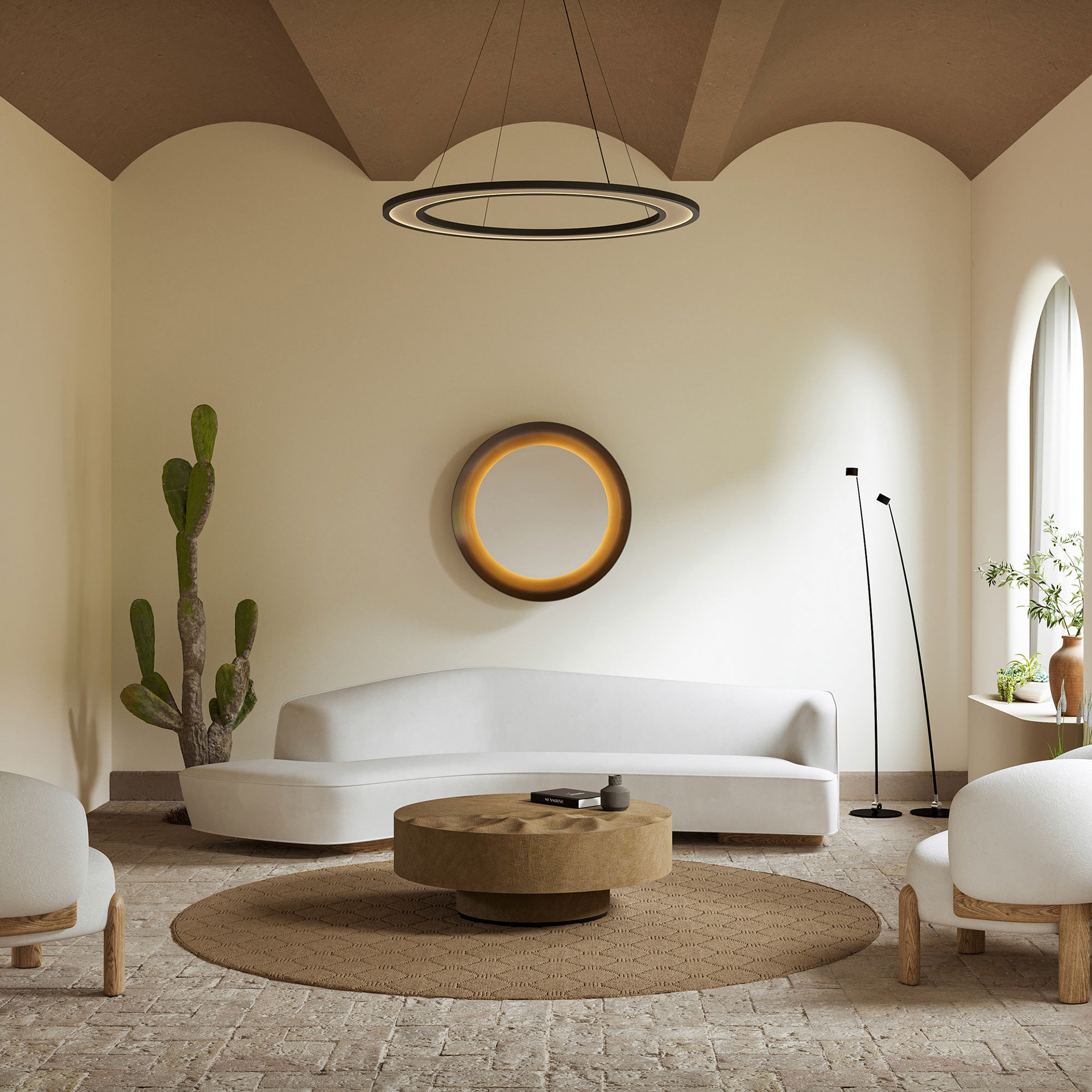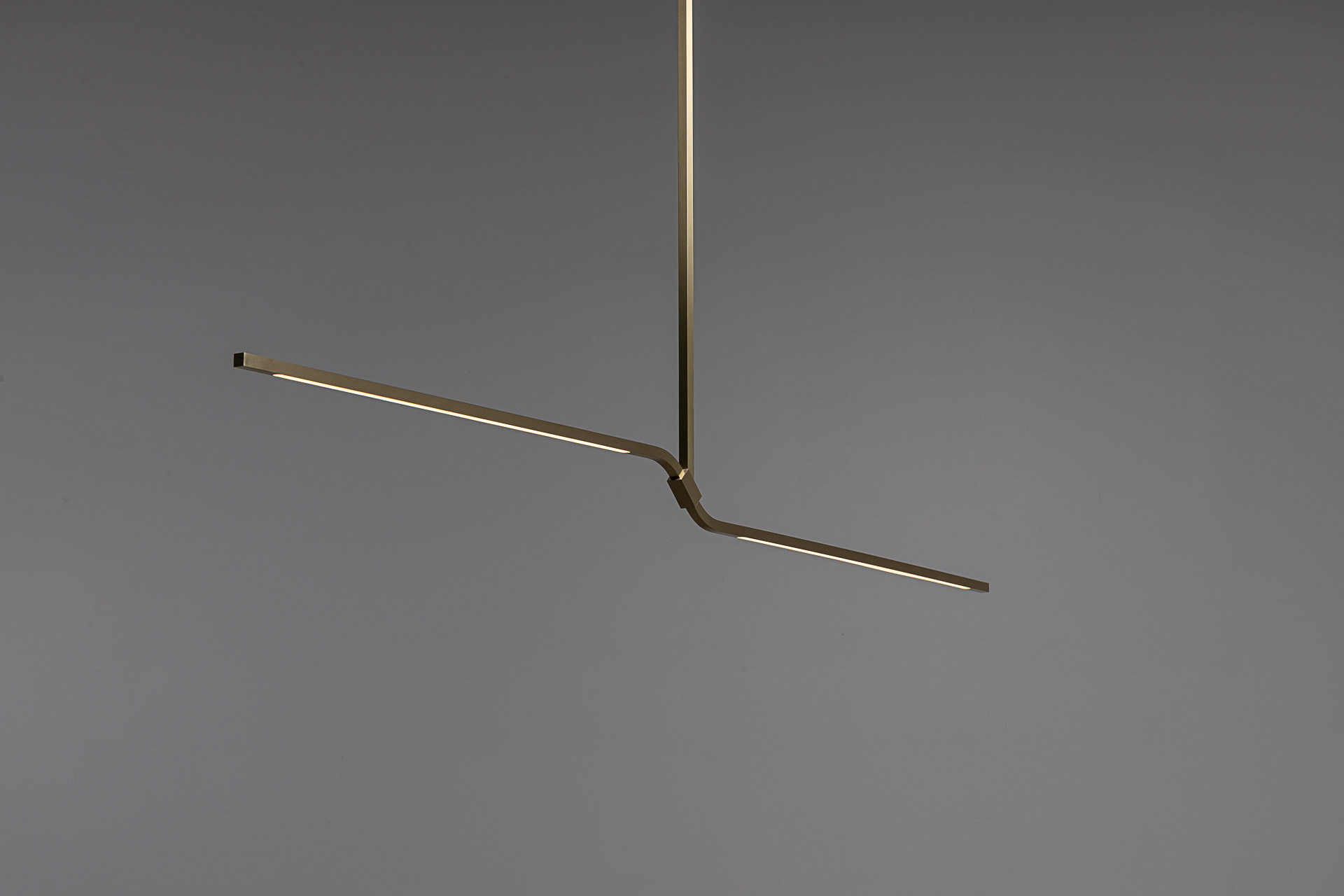 ONE A
We've paired the Boyd exhibit with an elegant architectural lighting display featuring sumptuously chic recessed and wall-mounted lighting by One A Denmark. One A's sleek, stylish aesthetic and undeniable quality will draw you in. Their clever design, versatility and integrated solutions will make you a lifelong fan of this Danish line.
Perfect for corporate lounges, hospitality, high-end residential, restaurant and luxury retail design projects, and other spaces that call for timelessly extraordinary modern lighting.
The Venue: Our Studio
Our studio's 1,800 square feet of open gallery space was designed to be the perfect canvas for pop-up viewing opportunities. Clouds mounted to high ceilings in our lobby area are spaced to allow an uncluttered, 360° view of suspended luminaires, showing off both the fixture and the affixing hardware. Our corridor area is lined on one side with spaces that allow specifiers to view pendants and wall-mounted luminaires up close; the opposite side is designed to showcase recessed fixtures at a range close enough to appreciate the hardware, but roomy enough to allow meaningful observation of light.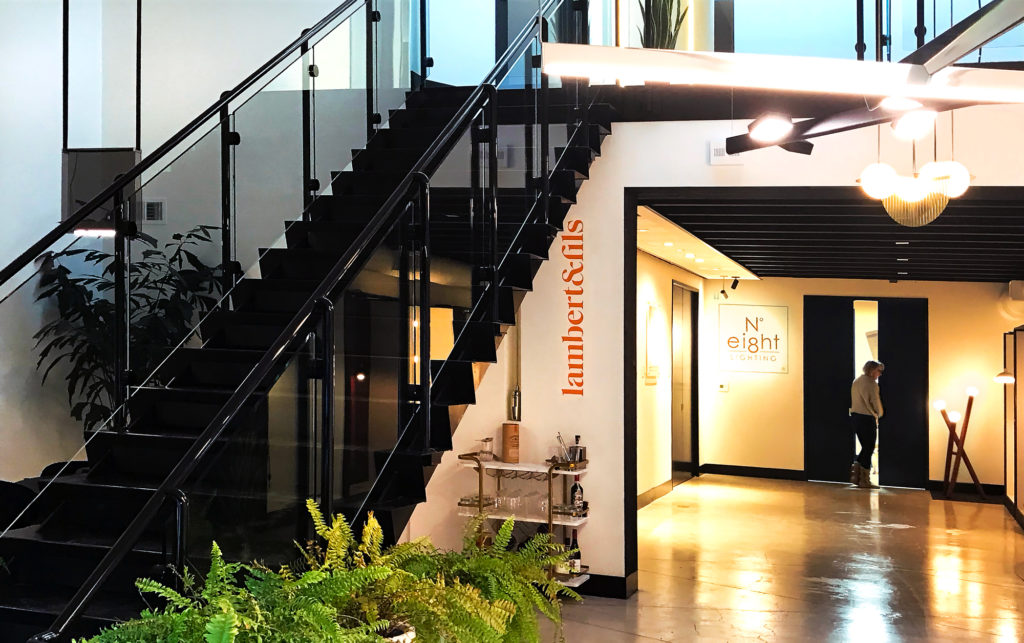 We're conveniently located in the Vermont Center in San Francisco's Design District. Parking is easy, abundant and free to visitors, and our studio is near major freeway exits.
Though we're normally "to the trade," from time-to-time, we invite the greater community of design-loving Bay Area locals to join us for special events like our March 30th party. Don't miss this opportunity to experience pure elegance at the Archetype studio!
About Archetype
Archetype Lighting is a San Francisco-based manufacturers representative that connects Northern California and Hawaii's professional trade communities with extraordinary lighting brands from around the globe. See our line card for a list of our world-class brands.