Update for the week of June 4, 2019
Discover New Pendant Systems from Bover July 11 in San Francisco
Lay your eyes on the new Domita, Skybell and Mod pendant systems at Light! Design Expo in booth #75. Spanish manufacturer Bover will be showcasing these and many more new products, including outdoor collections, recently introduced at Euroluce.
Join Us at Light! Design Expo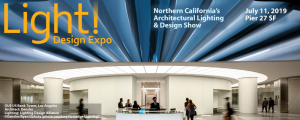 Light! Design Expo is Northern California's premier lighting showcase. Join Archetype for a one-of-a-kind opportunity to learn about lighting trends and to see the latest and greatest product innovations. Come mingle with fellow architects, designers and other lighting professionals while enjoying amazing views of the San Francisco Bay waterfront. Admission is FREE.
Thursday, July 11
11:30 AM – 8:00 PM
Pier 27 Cruise Terminal
Embarcadero, San Francisco
Seek Out the Elite and the Extraordinary from Around the World and WIN a Prize!
See All the Exhibiting Archetype Brands All Together. Architectural. Decorative. Exterior. We rep the best in every category from North America, Italy, Spain, Denmark, Germany, New Zealand, Australia, Belgium, and beyond. Take the Archetype World Tour, have your International Lighting Passport stamped by every exhibiting Archetype brand and be entered to win one of five great product prizes* donated by our manufacturers.

*Features and options may differ. Prizes subject to change.