Update for the week of August 27, 2018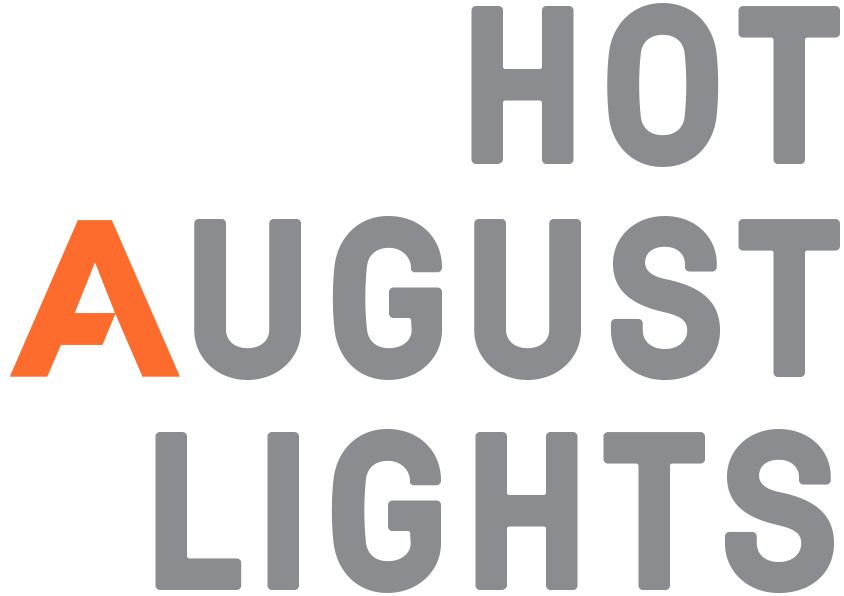 Long days, warm nights and summer sensations abound. Follow us throughout the month of August as we curate and present sizzling hot lighting selections from among our stable of our elite and extraordinary, international lighting manufacturers.
• Download Hot August Lights lookbook (pdf)
• Contact us for pricing & more info
Transcendent Pendants
Style with Scintillating Suspension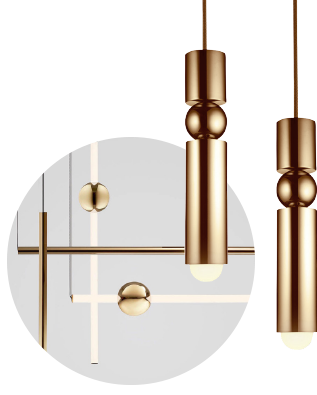 Fulcrum & Orion
Lee Broom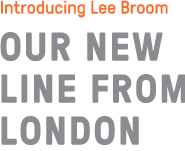 Fulcrum is a slimline pendant of gold, chrome or black cylinders suspended around a central sphere. Available as a single unit or in 3- and 5-fixture chandelier groupings. Orion is comprised of solid gold or illuminated spheres paired with solid gold or illuminated tubes that connect and expand, both horizontally and vertically, to create bespoke constellations.
Learn More – Fulcrum
Learn More – Orion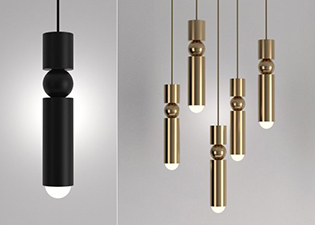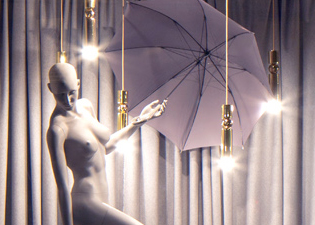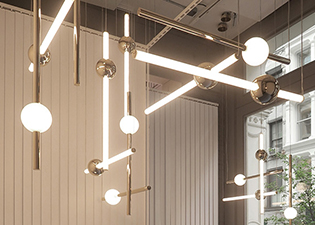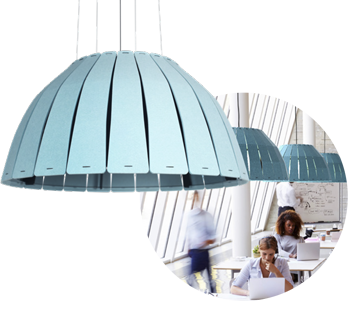 Birdcage
Luxxbox
Birdcage forms part of Luxxbox's decorative pendant range made from acoustically rated panels. Designed to add a decorative element to the space whilst at the same time functioning as a tool for sound management..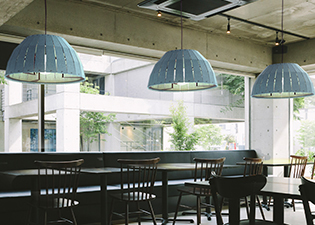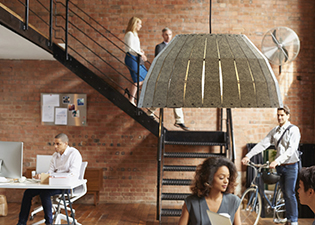 Cirrus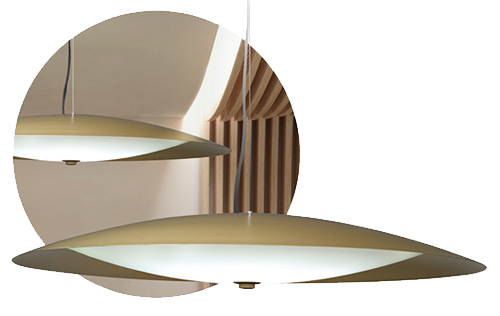 Ultralights
The Cirrus collection of metallic, dome pendants are available in multiple sizes and finishes including brass, bronze, chrome, pewter and ancient iron. Optional diffusers and both up- and down-light models provide designers with just the right lighting.