Update for the week of August 19, 2019
Wood You Believe What All Is New?!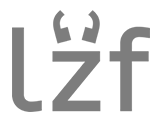 LZF made quite the splash this year at Euroluce introducing a bundle of new luminaires to critical acclaim. These latest and lustrous wood veneer lamps are ready to be specified and ordered here in the US and we are most excited to share them with you. What's more, LZF will be visiting the Bay Area in October. Schedule a specifier visit to see these and other elite and extraordinary LZF lighting products in person.
LZF Specifier Visits October 15 & 16
LZF will be in town on October 15 and 16 and together we will be visiting specifiers throughout the Bay Area. This will be your best opportunity to meet the manufacturer (in person, at your office) and to see samples of these newest resplendent wonders. Contact us to share your interest and to schedule an appointment.

Announcing Our World Tour Winners
Thank you to everyone who joined us at Light! Design Expo in July and participated in our Archetype World Tour. Many of you successfully visited all of our exhibiting manufacturers and we appreciate you taking the international lighting journey with us. Six fortunate winners* have been selected to receive prizes as follows:
Anat Zlotolow – Revel Architecture & Design
Mini Chou by LZF
Jennifer Place – Luma Lighting Design
Amphora by Bover
Jennifer Cedar-Kraft – Tucci Lighting
Wallie by Luxxbox
*Winners have been notified and will be receiving their product prizes soon